Star Spangled Kimberbell Event!
Join us for a unique one OR two day Kimberbell Event!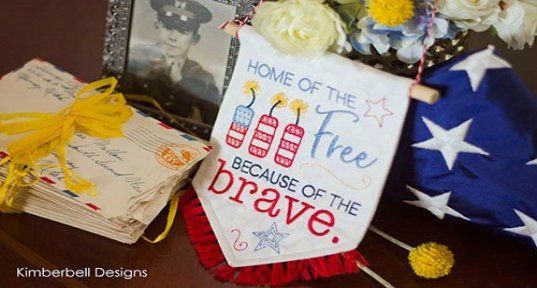 Star Spangled Kimberbell Event!
Friday May 18th Bench Pillow Class - $65.00
Saturday May 19th Star Spangled Mini Event $130.00
Both Days $175.00 ($20.00)
10am - 4pm each day

On Friday, May 18th we will be making the America the Beautiful Bench Pillow and on Saturday we will do a mini one-day event with 3 completed projects. You can sign up for either Friday or Saturday OR you can do both!!!

Lunch, snacks, gifts, prizes, pop-up shop, and special discounts. Kits for the Bench Pillow will be available. Price does not include the bench pillow CD as you may already have one.


---